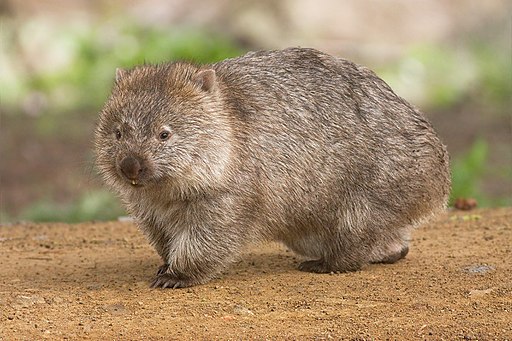 About Wombats
Wombats are short-legged, muscular quadrupedal marsupials that are native to Australia. They are about 1 m (40 in) in length with small, stubby tails. There are three extant species and they are all members of the family Vombatidae. They are adaptable and habitat tolerant, and are found in forested, mountainous, and heathland areas of south-eastern Australia, including Tasmania, as well as an isolated patch of about 300 ha (740 acres) in Epping Forest National Park[2] in central Queensland.
What do wombats like to eat?
Wombats are herbivores; their diets consist mostly of grasses, sedges, herbs, bark, and roots. Their incisor teeth somewhat resemble those of rodents (rats, mice, etc.), being adapted for gnawing tough vegetation. Like many other herbivorous mammals, they have a large diastema between their incisors and the cheek teeth, which are relatively simple. The dental formula of wombats is 1.0.1.41.0.1.4 × 2 = 24.
Which are there favourite TV programmes?
Look Around You
The Wombles